Outdoor Signs-Baton Rouge LA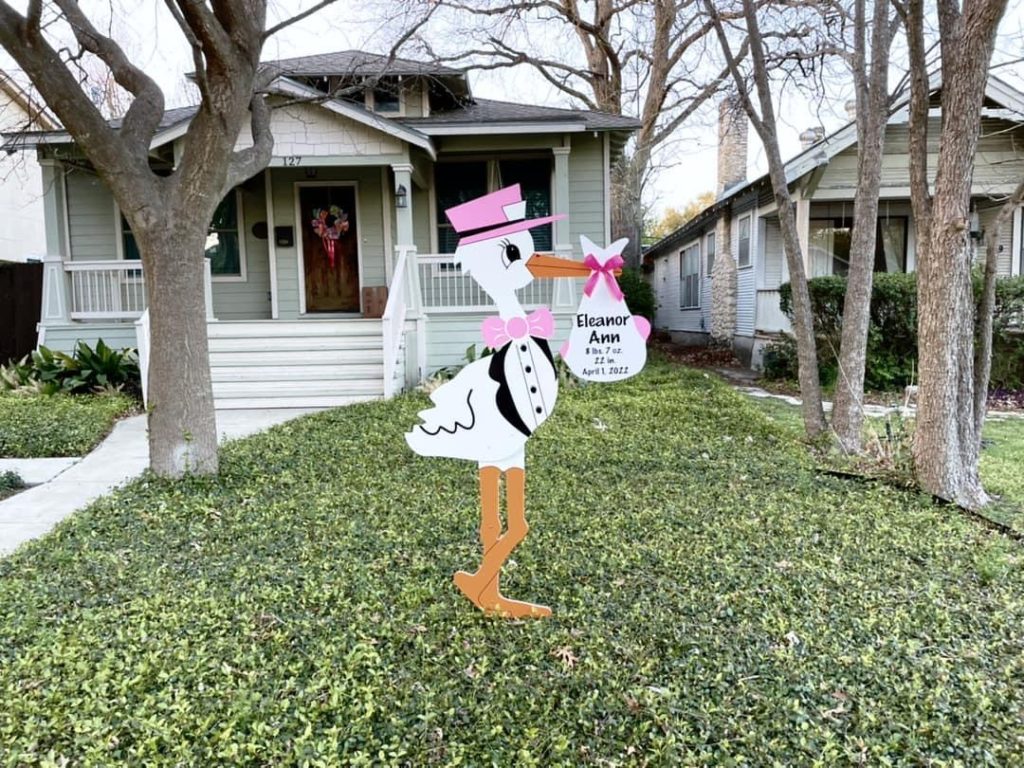 Baton Rouge Stork and Birthday Signs offers outdoor signs in Baton Rouge LA and the surrounding area. We have the cutest baby outdoor signs in all of Metro Baton Rouge!  We offer several signs to choose from including storks, baby carriages, gigantic cupcakes and a 6 ft. flamingo!  The signs make the perfect birth announcement for your new baby and help celebrate any happy occasions!! Each of our signs comes personalized with all your new baby's birth stats. We can even monogram your bundle for an added special touch! After the rental period, the bundle and or plaques are left at the front door as special keepsakes for years to come! We also offer Proud Sibling Stars & Cousin Stars for the older kiddos in the family as well as our popular personalized dog bones & cat signs for your favorite pet to celebrate.
We're so excited to welcome home Graham, Owen, and Eleanor with their very own outdoor stork signs! Congrats to each of these sweet families and we wish you many years of joy ahead!
Baton Rouge Stork and Birthday Signs  delivers to Baker, Central City, Denham Springs, Geismar, Gonzales, Greenwell Springs, Old Jefferson, Plaquemine, Port Allen, Port Vincent, Prairieville, Shenandoah, Slaughter, St. Francisville, Walker, Westminster and Zachary, LA.